Certified Scrum Professional – ScrumMaster Training
Certified Scrum Professional – ScrumMaster (CSP®-SM) challenge their teams to improve the way Scrum and Agile principles are applied. They have demonstrated experience, documented training, and proven knowledge in Scrum.
Workshops
| | |
| --- | --- |
| More Classes to Come Soon!! | |
If you are ready for a practitioner-level program that validates your knowledge and skillset in your role as Scrum Master, you may be a candidate for the Certified Scrum Professional – ScrumMaster (CSP®-SM) certification.
Requirements:
· A valid Advanced-CSM® with the Scrum Alliance is required for those taking this course
· At least 24 months of work experience specific to the role of Scrum Master within the past 5 years validated via candidates' Scrum Alliance profile
· Completion of the 2 Day Certified Scrum Professional – ScrumMaster (CSP®-SM)
· Completion of post-course work
About the Program:
In-Class Learning consists of interactive discussions and exercises for learners to share with one another. Additional exercises and simulations provide learners the opportunity to practice in a safe space to better prepare for applying learnings at work. Topic areas include:
· Lean Thinking plus Agile and Scrum Roots
· Scrum Master Core Competencies including Facilitation, Coaching and Training
· Scrum Mastery
· Service to the Development Team and Product Owner including Starting New Scrum Teams, Craftsmanship and Coaching
· Service to the Organization including Coaching Structure and Culture Change as well as Scaling Scrum
Post-Class Learning consists of practices learners will complete in their own context and are required to complete the Certified Scrum Professional – ScrumMaster (CSP®-SM) credential. These practices involve applying facilitation and reflective techniques that a Scrum Master would perform in executing the role effectively.
Scrum Master Training Professional Pathway
About the Trainer: Angela Johnson, CST at Collaborative Leadership Team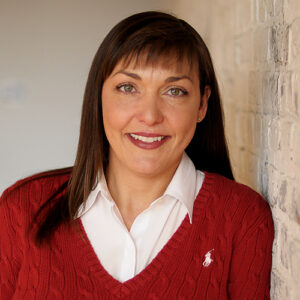 Founding member of Collaborative Leadership Team, a Certified Scrum Trainer and Agile Transformation Coach who is passionate about changing the world of work. She seeks to help people and organizations to break down their barriers and work together in a collaborative way.
Angela brings 23+ years in the information technology space and real world client case studies to her presentations. She is mom, wife, a sailor, reader and lifelong learner living in Wayzata, MN.
This offering is in partnership with Rocket Nine Solutions https://rocketninesolutions.com/
FAQs:
(Q) – What do I need to bring? Nothing! Just your desire to become the best possible Scrum Master
(Q) – How can I contact the organizer with any questions? Email cliff@rocketninesolutions.com for any questions
(Q) – What's the refund policy? 100% refund for cancellations two (2) weeks prior to event. Contact cliff@rocketninesolutions.com for conflicts that may arise within the last two (2) weeks
(Q) – Is Lunch provided? For in-person courses, lunch, snacks, coffee and drinks are provided both days.
Cancellation Policy – Reschedule to another of our classes anytime, or cancel anytime up to two (2) weeks before class for 100% refund. Fewer than two (2) weeks notice will result in a 50% refund to cover hard costs. For minimum learning experience, the course must run with a minimum ten registrants. If fewer are registered, the class may be cancelled more than two (2) weeks in advance, and attendees will be offered seats in the next Rocket Nine Solutions classes in the area or a full refund.
Please be aware that Rocket Nine Solutions may choose to record electronic and traditional media (e.g., photographs, video, audio footage, testimonials) at this event and attendees may appear in these recordings. By submitting a registration for yourself or someone else, or by attending this event, you grant permission for Rocket Nine Solutions to store those recordings in a database and to use them in future print, electronic, or other visual media for educational and promotional purposes. If you do not wish to grant permission, please contact the event coordinator listed below prior to attending the event.
If you need assistance, please contact Cliff Rosa at cliff@rocketninesolutions.com or call 714-699-4679.
No classes currently listed? For more information or to get on the waitlist for our upcoming Certified Scrum Professional – Scrum Master training course, please fill out the form below!