Certified Scrum Master Training: Become the Agile Team Coach
This two day Certified Scrum Master training workshop provides everything you need to get started with Scrum. Scrum is the largest and fastest-growing Agile approach, and a simple framework of interrelated practices and rules, is not overly prescriptive and enables more effective teams almost immediately.



The course is taught interactively. No death by PowerPoint. Students will learn hands-on via teams, a half day Scrum simulation, discussions, numerous exercises and fun. Results: 99% of my Scrum master training students pass the Certified ScrumMaster exam, and class feedback has been more than 9.5.
This short video on our scrum master training shows some of how and why my workshops are different from most others.
Scrum master training covers the Agile Manifesto, Scrum Values, Scrum Framework, Product Backlog, User Stories, Story Point Estimation (Planning Poker), Scrum Meetings and Scrum Roles. Other additional topics often include Scali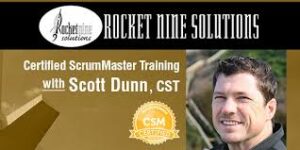 ng Agile, Distributed Teams, Agile Adoption and Transformation, "Agile Project Management," getting leadership and management support, and more.
I have three years experience as a full-time ScrumMaster, and another three coaching at some of the best agile coaching organizations in the nation, Rally and BigVisible, and a Certified Enterprise Coach, with additional certifications in Large Scale Scrum and the Scaled Agile Framework. I also was a manager and a developer, so I have experience with some of the dynamics at play in the agile transition.



From an agile coach: "When my ScrumMaster told me he wanted to take a CSM class, from what I know about you and your classes, I thought you were likely to focus on servant leadership more than other trainers, so I sent him your way. He came by my desk this morning ecstatic about his experience and the impression you left on him! Sounds like the slide-less format is being well received. I'm happy to hear you're experimenting with alternative teaching styles and holding classes that push the boundaries of a typical CSM experience! Really great work you're doing."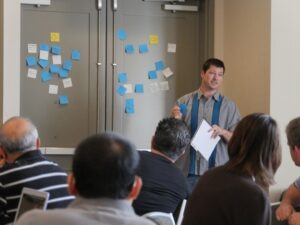 Continue your Scrum Master Journey
Advanced Certified ScrumMaster (A-CSM)
Certified Scrum Professional – ScrumMaster (CSP-SM)
Scrum Master Related Content:
Who Should Be the ScrumMaster?