Agile Overview Course – An Agile/Scrum Foundations Experience
This one day Agile Overview Course provides everything you need to introduce your development team and support staff to Agile ways of working.
We offer specific Scrum courses for Scrum Masters, Product Owners and Software Developers. This Agile Overview Course helps everyone else involved in the effort know what to expect when a company or department "Goes Agile".
This course is currently available for private clients in both an in-person and online version. Please fill out the form below to be contacted, or you can reach out to us at 714-699-4679 today!
Rocket Nine Solutions' courses are taught interactively. No long boring lectures. You'll find yourself moving, talking, having fun, discussing, and learning with the others in your course. Research shows that this approach to learning helps course participants leave with a deeper understanding of new concepts and desired practices.
Agile Overview Course Outline
Why and What of Agile
Efficient vs Effective in a VUCA world
Agile's Lean roots
Agile Manifesto
Scrum  
Scrum Values
Scrum Overview
Scrum Roles 
Development team
Scrum Master
Product Owner
Backlogs and User Stories  
The Product Backlog
User Stories
Backlog Refinement
Agile Planning 
Five Levels of Agile Planning
Sizing
Sprint Planning: What, How, Goal
Daily Scrum/Stand-up
Inspect and Adapt 
Velocity and Charts
Sprint Review
Retrospectives
.
What past customers have to say about Rocket Nine Solutions Training Courses…
The class provided valuable insight into the scrum process I need to refine our agile practices!

— Evan Hicks, Marketing Coordinator

The course was very informative and brought in real life issues. Things were explained well with good examples to break down difficult topics.

— Christy Jauw, Associate producer

Extremely well executed training, workshops. I felt engaged all throughout and the instructors have a great sense of humor as well.

— Isaac Chyon, Project Manager, Digital

I came to this course knowing nothing about scrum but left feeling confident that I will be able to apply this effectively with my team. Vic was knowledgeable and did a great job explaining what seems like a very complicated process in a simple and easy-to-understand way.

— Scrum Training Participant
Agile Overview Course Instructor – Vic Bonacci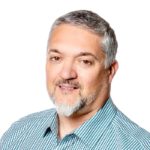 Early in his career, Vic owned a restaurant, taught English in Japan, and worked on films in Los Angeles. He began webmastering for the auto industry in Detroit before becoming a back end Java developer using XP practices at the University of Michigan's Hospital. Vic relocated to California in 2002 to earn his MBA (USC) in Technology Management while working at Sony Pictures, then worked as a project manager for Panasonic.
Since 2011, Vic has worked only in Scrum / agile implementations. He has managed staff, facilitated large groups (75+), trained over 500 workshop attendees, and presented to thousands. Vic says that Agile has changed his life, allowing him to be the most effective, passionate and happy he's ever been over his long and winding career path.
Vic hosts the Agile Coffee podcast and is an Agile coach, facilitator and trainer with Rocket Nine Solutions. He lives in Tustin with his wife and daughter.
If you need assistance, please contact Cliff Rosa at cliff@rocketninesolutions.com or call 714-699-4679.
Wondering if an Agile Overview Course is right for you?
Related Content:
Stories of Agile Change from Companies Succeeding with Agile
Three Difficult Questions for Managers and Leadership
Agile Adoption without Organizational Change