Live Online/Virtual Agile for Marketers Training Course
Impacted by COVID-19? See below for discount options.
When you're an overworked marketer managing multiple projects, competing priorities and unrealistic deadlines, you feel like you're treading water just to say afloat!
Marketing has changed. There are more channels, more complex persona segmentation, more demand for creative campaigns in multiple media, and everything is underlined by the drive to produce more, more often, and faster.
But simply 'doing more' no longer works.
When you're on a treadmill, you're not only burnt out, you're not doing your best work, and when you're not doing your best work, you hide your true value as a marketer.
That's why more marketers are making the shift to Agile marketing.
Work at a Manageable Pace, Contributing Creative & Innovative Ideas
Agile Marketing allows you to decide with your team:
How much work you can manage at a sustainable pace, avoiding burnout and making you love your job again.
Prioritize only the most important work, keeping you and your team focused on delivering high-value, quality campaigns instead of constantly starting and stopping work that the person screaming the loudest asked for.
A structure to get leaders asking what they want, but not exactly how they want it, leaving creativity and innovative thinking up to you and your team.
And because you're focusing your efforts on the most-valuable campaigns, as you get better results, your value as a marketer becomes more visible and that's what makes you invaluable to your current company and the marketplace.
With Agile Marketing, you can actually get better quality work to customers faster, using fewer people and improved communication—no fancy or expensive tools are required!
By spending just a few days learning about Agile Marketing, you'll learn practical, easy-to-implement techniques that you can start with your team right away!
Learn Practical, Hands-on Techniques You Can Use Right Away
In this two-day, highly-interactive Agile for Marketers Training workshop you'll walk away with:
Strategies for prioritizing the most important work, and how to tactically say no to work that's low value.
Visually mapping a marketing campaign and determining ways that you can break work up to deliver pieces to customers faster.
A one-sentence writing technique called 'Customer Stories' to quickly adjust the tone of your campaign to be more customer-centric.
Ways to create customer personas using what you know now, allowing you to get to faster delivery of real work.
A format for creating a 'Brief Brief' that guides the agile team strategically, but allows room for creative thinking.
An understanding of the agile mindset, principles, roles and frameworks including Scrum, Kanban and Lean Marketing.
Plus: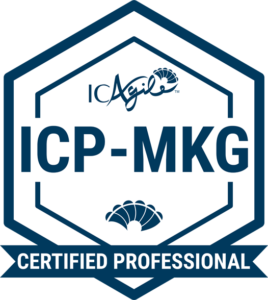 Case studies and real stories of marketers currently applying Agile Marketing.
A designation as a Certified Agile Marketer by ICAgile*, a world-renowned accreditation company.
* Re-accreditation for online version in progress.
Who Should Attend?
Corporate marketers whose company may be transitioning to agile in the near future (a recent study indicated that 50 percent of traditional marketers plan to transition in 2020).
People who've been practicing agile marketing who want to add this skillset to their resume by becoming a Certified Agile Marketer.
Marketers in transition that want the skills to differentiate themselves in a highly-competitive market.
Agency partners and agile practitioners that want to add value to their clients by helping them implement Agile Marketing.
Testimonials
"A huge shoutout to Stacey Ackerman. I had the opportunity to learn and share with some awesome people doing amazing things. Thanks again! The bonus is getting a certification in the process!"
-Joe

"Even though I've been practicing agile for a long time, I learned so much in this class! It was so refreshing to have a class that's just for marketers using marketing language!"
-Stephanie

"Thank you again for running a terrific agile for marketers training course. I truly appreciate all your real world applications to apply to my career."
-Dennis
This course is 16 Scrum Education Units towards the Certified Scrum Professional credential.
About the instructor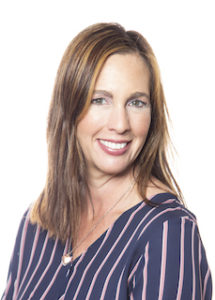 Stacey Ackerman knows what it's like to be a marketer, after all she's one of the few agile coaches and trainers that got her start there.
After graduating from Journalism school, she worked as a content writer, strategist, director and adjunct marketing professor.
She became passionate about agile as a better way to work in 2012 when she experimented with it for an ad agency client.
Since then she has been a Scrum Master, agile coach and has helped with numerous agile transformations with teams across the globe.
Stacey speaks at several agile conferences, serves as a community manager for Mountain Goat Software, is a contributing writer on agile marketing with MarTech Today and has more certs to her name than she can remember and loves to practice agile at home with her family.
---
No classes currently listed? For more information or to get on the waitlist for an upcoming Agile for Marketers training course, please fill out the form below!