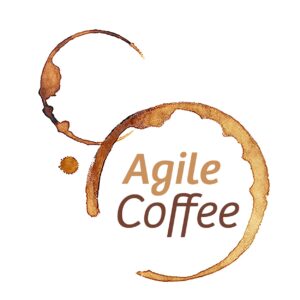 The latest Agile Coffee podcast #63 from Vic Bonacci and Larry Lawhead focused on the topic of Kanban.  Van Wray, an Accredited Kanban Trainer, walks through the differences of Kanban and Scrum and how to apply it in other areas of the business including the role of a Scrum Master in Kanban. Lots of great information.
Vic and Larry were joined by Van Wray (on LinkedIn) to talk about Kanban systems, how Kanban differs from Scrum, and the one-day TKP class.
Check out this selection from the podcast:
The Role of a Scrum Master in Kanban
Vic: …your first question there talks about the role of the Scrum Master, and is that role in Kanban…. There is no Scrum Master in Kanban because it's not Scrum. It's Kanban. … Is there a Kanban Master?…
Larry: Yeah. A lot of times teams go… Is there a Kanban Master? Like, "Okay, who's going to help us with the process?"…
Van: You use a key word there. In Scrum the Scrum Master is a steward of the process. This is where I think Kanban is unique. Kanban is agnostic to a process. There is nothing per se in Kanban that would prescribe a process. There is the freedom of the team and the context to determine what process makes sense. There are roles in Kanban. There is the idea of a Kanban system for the delivery of a service, and there is the idea of a service delivery manager, which can have some similar kinds of things of assisting with the team and the flow of the team.
But Kanban is a start-with-what-you-do-now approach and with what-you-do-now, often the hat of service delivery manager is already taken care of with an existing role within the delivery of a service. …The role could be a release manager. It could be a whole multitude of things depending on the service that's being managed under a Kanban system.
Vic: If you have a Scrum Master already and you're switching to Kanban, you might want to just continue with that kind of a role in place.
Van: Well, you use a different interesting word there in terms of the idea of switch. You can actually run full traditional core Scrum, and you use the Kanban method. There's nothing in the Kanban method that would hold you back, that would be inconsistent with executing all of the Scrum ceremonies, and deliver on all the artifacts in core Scrum. Again, that's where Kanban is agnostic to process. Kanban is going to ask for some things that will be similar in the sense of being really clear when work is committed to, being really clear when work is delivered, and the clarity in that, which is already built into Scrum. But, again, there may not necessarily be a switch per se, and so that's an important point that you may use Kanban completely and Scrum completely at the same time. Nothing would hold you back from that…
Learn more on the Episode 63 podcast:
More Kanban Resources
Find out more about our Kanban courses.
Get Kanban coaching.
Related Content
Are you considering moving from Scrum to Kanban?
Starting Kanban – The Key Idea