The Scrum Alliance has announced changes to their SEU Requirements for CSM and CSPO. These changes affect the application of Scrum Education Unit requirements for foundational certifications such as, CSM and CSPO. See below from the Scrum Alliance: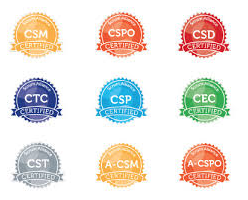 Scrum Education Units® (SEU®) will be required for foundational and advanced certification renewal, effective February 4, 2019. You can (and should!) start working on your SEU requirements now, even though you have plenty of time until your renewal date.
| | | |
| --- | --- | --- |
| Certification (Two-Year Term) | SEUs Required | Renewal Fee |
| Leadership: CAL-E, CAL-O, CAL-T | 10 | $50 |
| Foundational: CSM®, CSPO®, or CSD® | 20 | $100 |
| Advanced: A-CSMSM or A-CSPOSM | 30 | $175 |
| Professional: CSP®-SM, CSP®-PO, or CSP® | 40 | $250 |
Learning is essential for your ongoing journey and Scrum Education Units® (SEUs) are an easy way to accomplish this. Here's just a sampling of the wide variety of ways to earn SEUs:
Watch a community webinar
Volunteer in some way to give back to the Agile community
Participate in a local user group
Attend a Global/Regional Scrum Gathering®
Write a blog about Scrum/Agile
Read a book about Scrum/Agile 
A Note About Multiple Certifications
You will need to submit the full amount of required SEUs for your highest-level certification, but you will only be required to submit half the amount of required SEUs for each certification in a different track thereafter. Please visit the Scrum Alliance Renewing Certifications page for specific examples and more information about SEU Requirements for CSM and CSPO.
Updated Fall of 2022