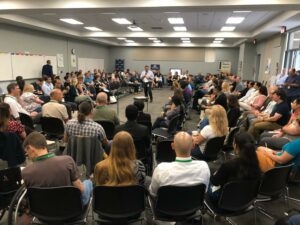 Getting involved in the local Agile community and local product development community is a key for continued growth as an Agile practitioner.
Below are some meet-ups and conferences you might want to check out as you progress on your Agile journey.
Orange County – Southern California
Orange County Product Managers
San Diego – Southern California
Nashville – Tennessee
Nashville Agile Leadership Meetup Group
At the time of publishing this page, the above links were active. Please consult each site to confirm latest information. If you find that a group is no longer active or a link is not working please let us know on our Contact Us form.