Certified Agile Leadership
Certified Agile Leadership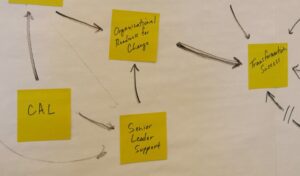 This three-day Certified Agile Leadership (CAL) training covers the role of management and leadership*, including supervisors and front-line management, senior leadership, change sponsors, stakeholders and product management. It is for anyone who wants the wins promised by agile but not sure what role they play and how to help get the results expected.
"If you're wondering how to connect the dots from the OKRs set by leadership and what the actual agile teams are doing, this is it." – VP from the largest retailer in Canada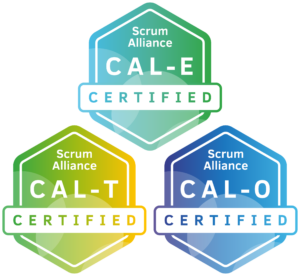 Content includes Leadership Agility (types of managers), company cultural models, tools to change the organization and organizational transformation stories.
Classes

*
We are a proud part of the Agile Leadership Journey. ALJ an international group of over two dozen top agile leadership coaches and trainers delivering consistent, top-quality interactive workshops across a half-dozen timezones. ALJ was founded by Pete Behrens, who developed both the CAL and Certified Enterprise Coach program.