One of the ways we serve our customers is to provide Agile overview and introduction to Scrum training. For a long time, the Certified ScrumMaster course served as the basic Scrum training. Over time, Scrum has matured, the role specific certifications have differentiated, and we developed a general introduction to Scrum. The course is often part of the onboarding process for new hires but can also be used as a level setting or baselining function when trying to get a team or department on the same page at the start of an effort.
The following videos are intended to provide students with context for understanding the Agile mindset and the Scrum framework.
Agile Manifesto Values and Principles
The video section below (0:06-10:30) provides a clear and concise explanation of the Agile Manifesto values and principles with some broader context about how it has grown to be applied in contexts much more varied than software development.
Please pay especially close attention to how the values are expressed through the 12 principles.
Introduction to Scrum
This video focuses on the Scrum framework and how it provides a simple repeatable structure establishing a cycle of inspection and adaptation that helps companies achieve their business objectives. *
Scrum was one of the many contributing frameworks to the Agile mindset and one of several ways to be Agile. Remember the goal is to become a learning organization!
Note: there are a couple of points mentioned in the above video that are not a part of the 2020 Scrum Guide, namely, "grooming" is now referred to a "product backlog refinement" and the burn-down chart is not considered a Scrum artifact.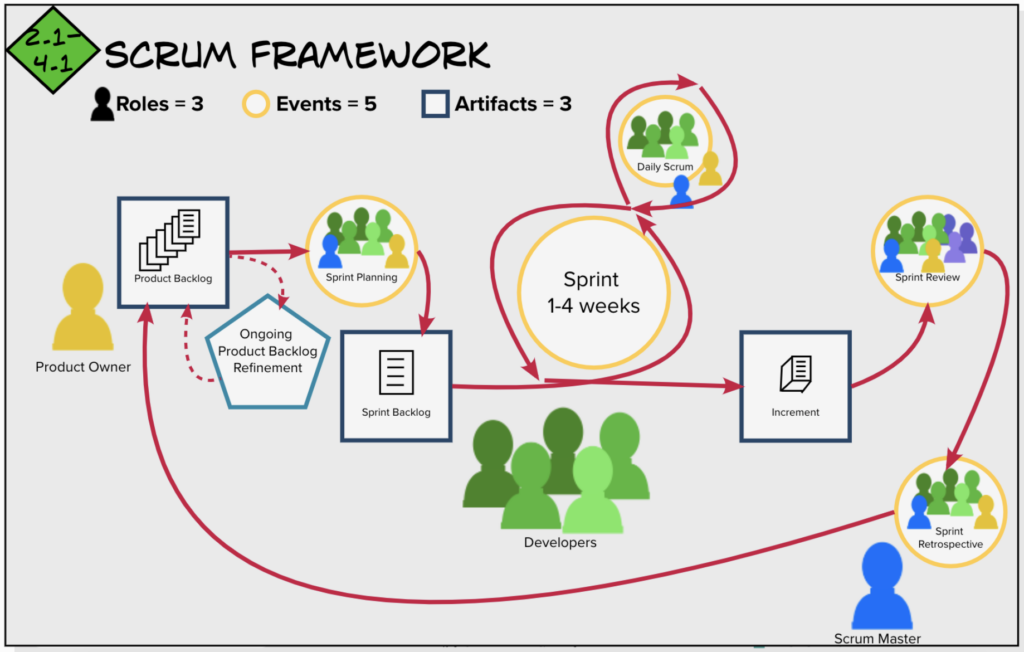 Introduction to Scrum and Agile Overview Online Course
Our founder Scott Dunn published one of the first Introduction to Scrum and Agile overview courses on Udemy in January 2014.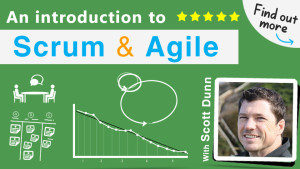 Check out the Introduction to Scrum and Agile overview course on the Udemy website here.
Role-Specific Scrum and Agile Overview Content
You can also get a broad understanding of scrum from the product owner's perspective by watching Henrik Kniberg's Product Owner in a Nutshell video.
Please check out our series on how to be Agile as a developer with our Agile Technical Practices content.
Review specific considerations for mid and upper management when "going Agile".
Interested in a private Agile Overview class for your company? Click here!
(Updated 2023)