When considering who should be a ScrumMaster (a popular post on our site), I thought it might be helpful to walk through some traits to look for, or develop, in yourself or others in your organization.  Who is a Servant Leader?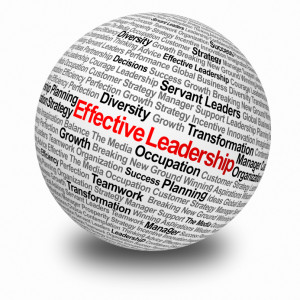 I'd like to start off with
Servant Leader
 because I think it guides so much of the rest of the work that we do. This term is often new to people, but servant leadership isn't a concept that Scrum came up with or is unique to Scrum. A lot of work has been done on the topic by Robert Greenleaf, and many aspects are described in business books by Jim Collins, John Maxwell, Max De Pree, Ken Blanchard and others.
Author and Management Consultant Patrick Lencioni
said,
"I'm tired of hearing about servant leadership, because there is not any other kind." 
Three quick areas to consider on this:
1. Assess
Where are you, or the potential ScrumMaster in this area?
Is it all about you?
Does it have to be your choice when a decision has to be made with the team?
Is it okay that another idea is better than yours?
Would you rather the team get credit for success, or yourself?
Do you need to be needed by the team?
Are you more concerned with your career? Or do you trust that if you do good, quality work, your career will take care of itself?
Do you want to see others go even further than you have?
Would you want to hear that the team did great while you were away… that they moved ahead even without you there?
2. Goal
Where do you get your vision for where you want to be?
Who are your heroes in this area?
Have you had a great manager or leader personally?
Why were they so good?
If you were to leave your company, what would you want people to say about you at your going-away party?
At your eulogy?
3. Plan
Do you have a mentor or trusted friend who has given you feedback in these areas? Is there a group where you can regularly share and get coaching and mentoring?
Leadership
Mentor
Mastermind,
Church
Coaching circle…
Can you request formal training in these areas?
Coaching Agile Teams
Leadership development
Where do you have structures, a cadence and habits for learning and growing? Are there opportunities to serve?
Service trips to Mexico or Third World countries
Junior Achievement
Local agile events and conferences
Church
Soup kitchens or homeless shelters
Keep in mind that our leadership becomes real in the doing – Servant Leadership means serving and leading. Don't wait for an opportunity – take the lead and find one. Setting these goals is part of the journey that changes us. Doing the work changes us and makes us into the type of people that impact and influence others, without authority. This is part of why church leader John Wimber said "We need the poor as much as they need us."
All the best on the next steps of your journey!