SoCal Agile Leadership Summit Invitation
The SoCal Agile Leadership Summit is for those wanting to help leadership understand and buy-in at a deeper level…
https://youtube.com/watch?v=YrzwKH2kRLg%3Frel%3D0
For those wanting to hear other companies' obstacles and success stories…
For those wanting to give tools to support those leading the agile adoption.
We are now live for the SoCal Agile Leadership Summit on November 6th at Disney's Grand Californian!
Unlike standard, information based conferences open to (and trying to serve) all, this conference is structured for leadership and real outcomes.

The Agile Leadership Summit is for a limited group of 50 of the leadership of agile efforts in the Southern California area – those sponsoring, coaching, leading or playing key stakeholder roles in their company's agile adoption and organizational transformation.
At the summit, you will
Engage with the toughest topics we are facing with agile adoptions, talk about the big picture and the big questions
Be presented with new ideas for success at the individual, team, program and management levels
Have strategic conversations and opportunity to strengthen the relationships within your leadership team
Be challenged and encouraged as leaders
Be given structured space to reflect and respond and chart your next steps forward for yourself and those you lead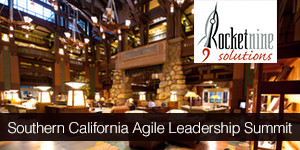 The Grand Californian is the perfect setting for quality and collaborative work, with several additional areas for extended conversations, collaboration and personal or team leadership work between the targeted sessions.
The event is limited to 50 attendees and is filling up. Click the button below to register. We already have leadership from Edison, KBB, EMC, start-ups, Lytx, Bio-Rad, Dealor.com and others attending.


Please let us know if you have any questions. We hope you and others on your agile leadership team can make it.
[contact-form-7 404 "Not Found"]
The Southern California Agile Leadership Summit is sponsored by Scrum Alliance:
Become part of something bigger than you alone. With over 375,000 members worldwide, Scrum Alliance brings you together with like-minded people who are passionate about Scrum and who are changing the world of work every day.

We are a nonprofit membership organization that encourages and supports the widespread adoption and effective practice of Scrum. We provide advocacy, community, and education to support this movement, equip our members, and help them succeed with Scrum in software development and beyond. Learn more at www.ScrumAlliance.org and come sprint with us